The Fastest and Most Secure Cargo Services
Unleash the power of speed and security with our cargo services. Experience lightning-fast deliveries, unmatched reliability and ironclad protection for your goods. Trust us to deliver your cargo to its destination, faster and safer than anyone else.
Choosing the right cargo services for your business needs can be a daunting task. With so many options available, it can be hard to know what will work best for your business. We'll discuss the different types of cargo services available, the benefits they offer, and tips on how to choose the right one for your business needs.
LET US MANAGE YOUR SHIPMENTS
Call Us for A Free Consultation
Cargo refers to passenger, commercial, or sample goods that have been billed. The word cargo is often used in the transportation industry. Passenger, commercial, and sample goods for which a bill of lading is issued for a specific destination and transported by air are referred to as cargo.
Most people's understanding of cargo or cargo transportation is that the goods or cargo must be transported by cargo aircraft. This is despite the fact that all passenger planes have the ability to load cargo into storage, and practically most goods between cities, and countries are transported by passenger planes.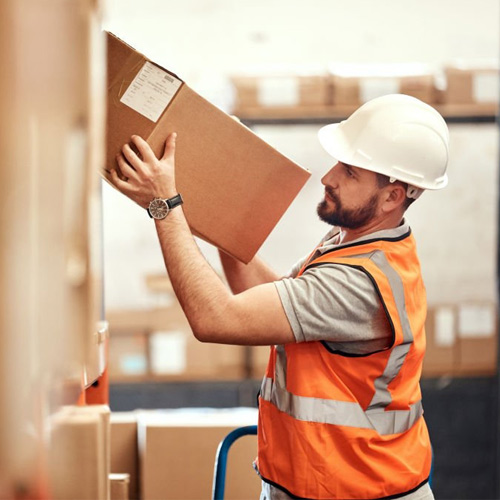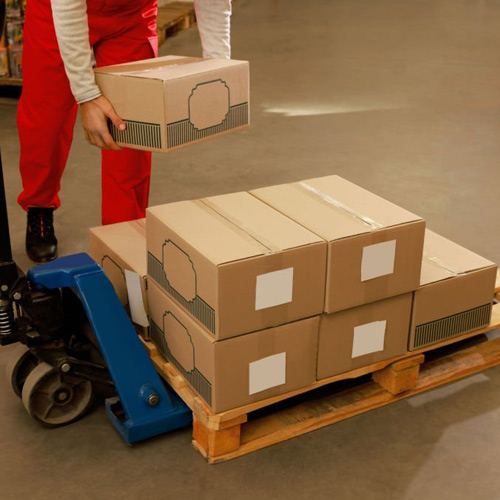 Identifying Your Business Needs
Identifying your business needs for cargo services requires a clear understanding of the type of cargo to be transported and its destination. Key factors to consider include the volume and weight of the cargo, delivery timeline, special transportation requirements, and budget. Research different cargo services to find one that meets your specific needs, ensuring secure and timely delivery of goods. Look for added benefits like tracking and customer service, and compare services to get the best value and necessary features for your business operations. Making an informed decision on cargo services is crucial for long-term success and impact on your bottom line.
Research Different Cargo Services
Types of cargo services refer to the various modes of transportation used to move goods from one place to another. The three main types of cargo services are air cargo, sea cargo, and rail cargo.
Air cargo: Air cargo involves the transportation of goods via airplanes, providing fast and efficient delivery for time-sensitive shipments.
Sea cargo: Sea cargo involves the shipment of goods via ocean-going vessels, offering a cost-effective solution for large and heavy shipments.
Rail cargo: 

Rail cargo

 involves the transportation of goods via trains, providing a reliable and efficient option for shipments that cover long distances.
Each type of cargo service has its own advantages and disadvantages, and the best option for a particular shipment will depend on factors such as speed, cost, reliability, and security. It is important for businesses and individuals to understand the different types of cargo services available in order to make an informed decision for their shipping needs.
Evaluating Service Options
When selecting a cargo service, consider transit time, cost, safety, customer service, and tracking options. Look for efficient, cost-effective, and safe transport. Make sure the company offers storage, insurance, and reliable service. Check restrictions, insurance policies, and read the fine print before making a decision to ensure the best choice for your needs.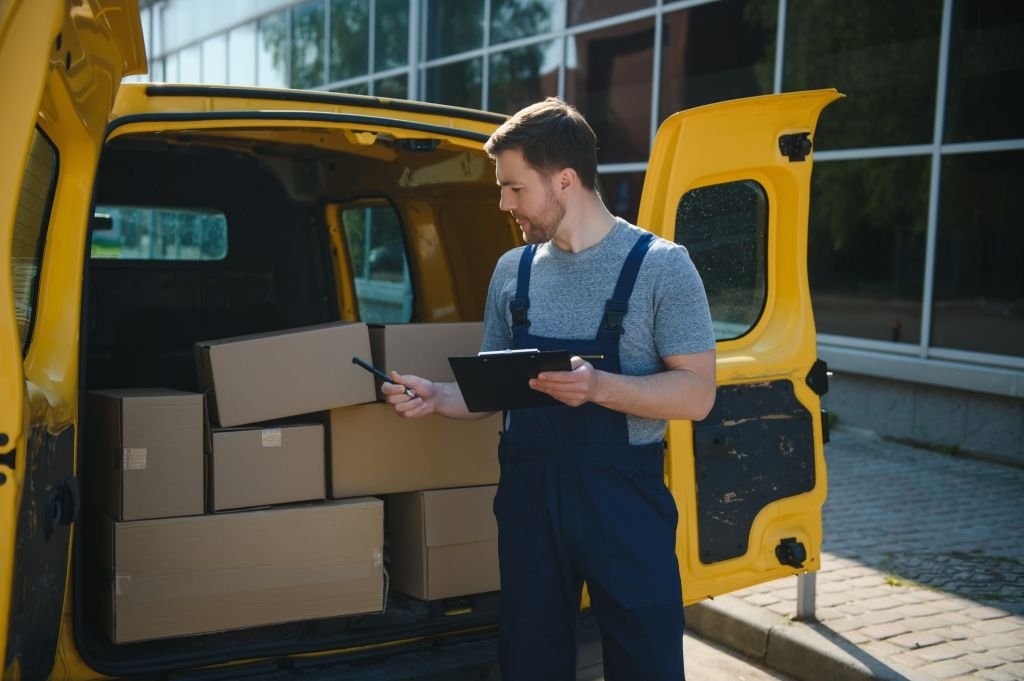 Find the Best Cargo Carrier
Choose a cargo service with experience, variety of services, and customer-focused rates. Consider delivery time, cost, customer service, and safety record. Look for customer feedback and testimonials before making a choice. Find a reliable, safe, and cost-effective cargo service for your shipment.
A step-by-step guide to cargo services
The process of cargo services includes the following steps:
Request to the company providing cargo services to send the desired cargo and provide the detailed specifications of the goods
Payment of cargo charges after notification by the company
Completing the necessary administrative procedures and receiving the invoices
Providing the documents and specifications of the goods and then delivering the goods and cargoes
Packing of the goods by the cargo service company
cargo tracking after the arrival of the cargo flights at the desired destination.
What are the cargo charges?
Cargo charges are fees that are incurred during the transportation of goods from one place to another. When shipping cargo, there are several costs involved, including the cost of the vessel, the cost of fuel, the cost of labor, and more. Understanding what these charges are and how they are calculated can help you make informed decisions when it comes to shipping cargo.
How are Cargo Charges Calculated?
Cargo charges are calculated based on a number of factors, including the type of goods being shipped, the distance the goods will travel, the mode of transportation, and the weight of the goods. The most common method of calculating cargo charges is based on the weight of the goods and the distance they will travel. This is known as the "freight charge." Other factors that can affect the cost of cargo charges include the type of packaging required, the level of insurance required, and any special handling or transportation requirements.
What are the Different Types of Cargo Charges?
There are several different types of cargo charges, including:
Freight charge: This is the charge for shipping the goods based on their weight and the distance they will travel.
Handling charge: This is a charge for the handling of the goods during loading and unloading.
Terminal handling charge: This is a charge for the handling of the goods at the terminal.
Fuel surcharge: This is a charge to cover the cost of fuel used during the transportation of the goods.
Documentation charge: This is a charge for preparing and processing the necessary documentation for the shipment.
Customs duty: This is a charge levied by the government on imported goods.
Understanding the different types of cargo charges and how they are calculated is important for ensuring that you are getting the best possible deal on your cargo shipping.
Restricted Goods in Cargo Services
Cargo services have restrictions on some goods they transport. Dangerous items like weapons and socially prohibited items like alcohol are banned by legal authorities. Some goods may also require legal permits, such as medical items. The importer must obtain necessary permits, not the cargo carrier. Some carriers also have business policies that prohibit them from transporting certain goods, such as liquids and live animals. However, most imported goods such as clothing, food, industrial parts, digital devices can be shipped with proper import regulations.
Cargo services provide a reliable and cost-effective way to transport goods around the world. Whether a business needs to move a single item or an entire shipment, cargo services offer an extensive variety of transportation options. With access to ocean freight and air freight, customers can choose the most appropriate route for their needs. Cargo services also include a variety of value-added services such as customs clearance, warehousing, and distribution. These services provide customers with the reassurance that their shipment will arrive safely and on time. Ultimately, cargo services offer businesses an efficient way to transport goods around the world.
With the right supplier, you can ensure your shipments are handled with care and arrive on time. Cargo services can provide a comprehensive and reliable option for transporting goods from one location to another. With a comprehensive package of features, you can be certain that your goods are delivered quickly, safely and securely. This includes careful handling, on-board monitoring of the cargo, use of protective packaging such as blankets and strapping, as well as tracking of the shipment so that you always know where your goods are. With these services, you can rest assured that your cargo will arrive at its intended destination without any problems.
When choosing a cargo service provider, it's important to do your research to find one that suits your needs and budget Thus, when looking to select the right cargo service provider, it is essential to conduct thorough research. This includes assessing different cargo services to ensure they meet your unique needs and budget requirements. It is important to review the company's experience, credentials, and customer reviews as these can make all the difference in selecting the best service for your needs.
Why choose Ethereal Elayne?
In summary, choosing the right cargo services for your business needs is an important decision that can have a lasting impact. By understanding the different types of cargo services available and their associated benefits and drawbacks, you can make an informed decision on which one is best for you. With the right knowledge, you can make sure that your business operates smoothly and at its most efficient.
Our team of experienced professionals is dedicated to providing the best possible service to our customers. We understand that your cargo is important to you, and we strive to ensure that it is transported safely and securely. In addition to offering exceptional service, we also provide our customers with pricing that is reasonable and competitive. We are a full service transportation company that offers a wide range of services including but not limited to the following; Freight Forwarding: We provide advice to our customers on how best to transport their cargo from origin to destination. We offer all necessary documentation, clear customs and transport the cargo to destination.
We are committed to providing a reliable and cost-effective service that meets your needs.
For more information about our services, please contact us today.
What are the different types of cargo services available?
There are several types of cargo services available, including air freight and sea freight. Air freight is used for time-sensitive or high-value goods, sea freight is used for large or heavy items.
Can you handle hazardous cargo or special cargo?
Yes, many cargo shipping companies have the capability to handle hazardous cargo and special cargo. This includes items that require special handling or transportation, such as dangerous goods, oversized cargo, or temperature-sensitive cargo. The company will be able to provide specialized packaging and transportation solutions to ensure that the cargo is transported safely and efficiently.
I highly recommend Ethereal Elayne for their excellent air freight services. They provided prompt and efficient delivery of my cargo, and their team was very helpful throughout the entire process. I appreciate their attention to detail and their commitment to customer satisfaction. Thank you, Ethereal Elayne, for a job well done!
I am extremely satisfied with the air freight services provided by Ethereal Elayne. The team was efficient, professional, and always available to answer any questions I had. The delivery was prompt and my shipment arrived in perfect condition. I highly recommend Ethereal Elayne for anyone in need of reliable air freight services.